$14.99
If you are already a Laridian customer, log in above and we can tell you if you own this product.
To Purchase This Product
Choose your preferred platform from the list below to add the product to your shopping cart.
When you purchase this product you can install it on any plaform on which it is supported, onto any device you personally own or control. (View our "Buy-It-Once" policy.) However, when purchasing you must choose the initial platform on which you'll be installing the product.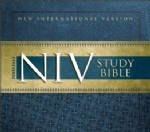 NIV Study Bible Notes (2008 Revised Version)
$14.99
Available Platforms
Description
The NIV Study Bible Notes are taken from today's #1 bestselling study Bible in the bestselling NIV translation. And now it includes for 2008 a 25% revision to the over 20,000 in-text study notes and a library of study resources at your fingertips. This edition also includes a 130-page topical index for more in-depth study.
The World's Best-Selling Study Bible Now Raises the Standard Even Higher
That's because its celebrated study notes have been thoroughly revised. Turn to any page and discover the difference: over 20,000 of the Zondervan NIV Study Bible's Gold Medallion Award-winning study notes—now meticulously updated and expanded to reflect the most current conservative Bible scholarship. Unmatched in any other study Bible, these notes place at your fingertips a treasury of instant commentary from today's top evangelical scholars. Icons highlight notes of special interest in the areas of character study, archaeology, and personal application. Simply put, you won't find study notes as complete, up-to-date, helpful, and easy to use anywhere else.

And the benefits build from there. Like no other Bible, the Zondervan NIV Study Bible places an entire resource library for Bible study in your hands. Over 6 million people have made it their study Bible of choice. Make it yours as well. It's one choice you'll always be glad you made.
Clearer. Stronger. Better.
Referred to daily by millions of pastors, students, church leaders, and other Bible readers around the world, the renowned Zondervan NIV Study Bible notes are the crown jewel of the world's best-selling study Bible. These over-20,000 notes are the handiwork of the same translation team that produced this Bible's text, the New International Version.
Why improve on what's already outstanding? Because now it can be made even better. In the years since the 1985 publication of the first Zondervan NIV Study Bible edition, ongoing discoveries in archaeology, linguistics, biblical history, and other disciplines have suggested the need to revise the notes. Drawing on the most current scholarship, the world-class team who first created the study notes now present comprehensive revisions and additions that bring the notes thoroughly up to date. With all the changes to the study notes, however, one thing has remained unchanged—the time-tested, trusted text of the NIV itself.
You'll be pleased with the results. If you found the original notes indispensable in clarifying obscure Bible passages and shedding light on the meaning and significance of Scripture, you'll love how these revised and expanded notes add even greater depth to your study of God's Word.
Features
Over 20,000 study notes thoroughly revised and expanded to include over 800 new notes
Over 4300 Character Profile, Archaeology, and Personal Application icons make important information easy to spot
Informative introductions and outlines provide valuable background for each book of the Bible
In-text maps, charts, diagrams and illustrations
16 pages of full color maps plus timelines and presentation page
System Requirements
Installed size (unless otherwise indicated): Approximately 40.125 MB. iPhone, iPad, and iPod touch Requires iPhone, iPod touch, or iPad running iOS 5.0 or later. Download size: 40.125 MB. Android Requires Android OS 2.2 or later. Download size: 40.125 MB. Windows Phone Requires Windows Phone 7.5 or later. Download size: 40.125 MB. Windows Store Download size: 40.125 MB. Windows PC Requires Windows 2000, XP, Vista, Windows 7, or later. Download size: 18.875 MB. Mac OS X Requires Mac OS X 10.7 or later. Download size: 40.125 MB. Windows Mobile Requires Pocket PC / Windows Mobile version 6.5 or earlier. Download size: 18.625 MB. Palm OS Requires Palm OS 5.0 or later. Download size: 18.125 MB.
Find us on Facebook

Insider Info

Devoted Laridian fans watch our blog for the latest news, including comments on as-yet-unreleased and unannounced products.

Facebook Fans and our Twitter Followers get notified of all special offers and sometimes get special special offers just for them.

We post short instructional videos on our youtube channel.

There's detailed information about PocketBible for Android on Google+.

We don't keep lists of potential beta testers. Just watch the blog.

The Fine Print

Copyright © 2010-2015 by Laridian, Inc. All Rights Reserved.

Laridian, PocketBible, and MyBible are registered trademarks of Laridian, Inc. DailyReader, Memorize!, PrayerPartner, eTract, BookBuilder, VerseLinker, iPocketBible, DocAnalyzer, Change the way you look at the Bible, and The Bible. Anywhere. are trademarks of Laridian, Inc. Other marks are the property of their respective owners.

Products by Platform

Bible Reader Software

BookBuilder Software

Products by Type

Your Account

You are not logged in.
Your IP Address: 54.145.191.30
Site IP Address: 209.18.65.235

Best Ways to Get Help

You can get the fastest help by helping yourself.

Make sure you obtain the PocketBible or other Bible reader program that is required to read the Bibles or books you bought.
Read the confirmation email we send you when you make a purchase
Read the help that's built into each of our products
Look through our Frequently Asked Questions
Submit a Support Ticket
Email us at support@laridian.com

Laridian Associates Program

Associates Program members earn a referral fee for every sale resulting from their links to our site!

Log Into Your Download Account to Join the Associates Program