$0.00
If you are already a Laridian customer, log in above and we can tell you if you own this product.
This product is also available in the following bundles or collections:
To Purchase This Product
Choose your preferred platform from the list below to add the product to your shopping cart.
When you purchase this product you can install it on any plaform on which it is supported, onto any device you personally own or control. (View our "Buy-It-Once" policy.) However, when purchasing you must choose the initial platform on which you'll be installing the product.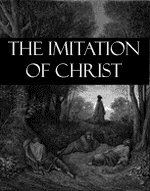 The Imitation of Christ
Available Platforms
Description
A spiritual classic, the devotional writings of The Imitation of Christ have exercised a profound influence in the lives of its readers for over 500 years. Thomas More, Ignatius Loyola and John Wesley are among the many who have acknowledged their debt to it. The book is divided into four distinct parts: Thoughts Helpful in the Life of the Soul, The Interior Life, Internal Consolation, and An Invitation to Holy Communion.
Sample Text
Loving Jesus Above All Things
BLESSED is he who appreciates what it is to love Jesus and who despises himself for the sake of Jesus. Give up all other love for His, since He wishes to be loved alone above all things.
Affection for creatures is deceitful and inconstant, but the love of Jesus is true and enduring. He who clings to a creature will fall with its frailty, but he who gives himself to Jesus will ever be strengthened.
Love Him, then; keep Him as a friend. He will not leave you as others do, or let you suffer lasting death. Sometime, whether you will or not, you will have to part with everything. Cling, therefore, to Jesus in life and death; trust yourself to the glory of Him who alone can help you when all others fail.
Your Beloved is such that He will not accept what belongs to another—He wants your heart for Himself alone, to be enthroned therein as King in His own right. If you but knew how to free yourself entirely from all creatures, Jesus would gladly dwell within you.
You will find, apart from Him, that nearly all the trust you place in men is a total loss. Therefore, neither confide in nor depend upon a wind-shaken reed, for "all flesh is grass" and all its glory, like the flower of grass, will fade away.
You will quickly be deceived if you look only to the outward appearance of men, and you will often be disappointed if you seek comfort and gain in them. If, however, you seek Jesus in all things, you will surely find Him. Likewise, if you seek yourself, you will find yourself—to your own ruin. For the man who does not seek Jesus does himself much greater harm than the whole world and all his enemies could ever do.
About the Author(s)
Thomas a Kempis was born at Kempen near Dusseldorf in 1380. At 13, he left the local grammar school to join his elder brother John who had attached himself to the Congregation of the Common Life. This community had been founded by Gerald Groote in 1376 to challenge the laxity of the times by a return to apostolic zeal and simplicity. In 1399 Thoams' mentor Florentius allowed him to travel to Zwolle to seek admission to the new monastery at Mount S. Agnes, where his brother had become Prior. He was professed in 1406 and received in the priesthood in 1413 at the age of 33. Thomas wrote many other devotional books besides the The Imitation of Christ, and several biographies. His long life was devoted to the study of the Scriptures and the Early Fathers. In 1425, he was elected Sub-Prior, acted as the Master of the Novices and kept the monastery's Chronicles. He died in 1471.
System Requirements
Installed size (unless otherwise indicated): Approximately 264.125 KB. iPhone, iPad, and iPod touch Requires iPhone, iPod touch, or iPad running iOS 5.0 or later. Download size: 264.125 KB. Android Requires Android OS 2.2 or later. Download size: 264.125 KB. Windows Phone Requires Windows Phone 7.5 or later. Download size: 264.125 KB. Windows Store Download size: 264.125 KB. Windows PC Requires Windows 2000, XP, Vista, Windows 7, or later. Download size: 478.875 KB. Mac OS X Download size: 264.125 KB. Windows Mobile Requires Pocket PC / Windows Mobile version 6.5 or earlier. Download size: 344.125 KB. Palm OS Requires Palm OS 5.0 or later. Download size: 374.625 KB.
Find us on Facebook

Insider Info

Devoted Laridian fans watch our blog for the latest news, including comments on as-yet-unreleased and unannounced products.

Facebook Fans and our Twitter Followers get notified of all special offers and sometimes get special special offers just for them.

We post short instructional videos on our youtube channel.

There's detailed information about PocketBible for Android on Google+.

We don't keep lists of potential beta testers. Just watch the blog.

The Fine Print

Copyright © 2010-2015 by Laridian, Inc. All Rights Reserved.

Laridian, PocketBible, and MyBible are registered trademarks of Laridian, Inc. DailyReader, Memorize!, PrayerPartner, eTract, BookBuilder, VerseLinker, iPocketBible, DocAnalyzer, Change the way you look at the Bible, and The Bible. Anywhere. are trademarks of Laridian, Inc. Other marks are the property of their respective owners.

Products by Platform

Bible Reader Software

BookBuilder Software

Products by Type

Your Account

You are not logged in.
Your IP Address: 54.197.159.193
Site IP Address: 209.18.65.235

Best Ways to Get Help

You can get the fastest help by helping yourself.

Make sure you obtain the PocketBible or other Bible reader program that is required to read the Bibles or books you bought.
Read the confirmation email we send you when you make a purchase
Read the help that's built into each of our products
Look through our Frequently Asked Questions
Submit a Support Ticket
Email us at support@laridian.com

Laridian Associates Program

Associates Program members earn a referral fee for every sale resulting from their links to our site!

Log Into Your Download Account to Join the Associates Program